Optimizing Circle for Onboarding Success
Friends - This weekly update is specific to Circle (www.circle.so), my community application of choice. That said, the steps below can be replicated almost anywhere. If you need more help specifically with that, reach out to me via the About page – I'm happy to connect with you.
---
Many of you already use different tools and services to make your community epic, of which Circle is just one.  Juggling all of them can be a challenge, especially when you have legacy practices and information embedded over time. Don't let your attachment to technology get in the way of creating a unifying experience for your members. The success of your community depends on it!
Defining a Singular Home
Your members come to your community from different experiences. From different places.  The most impactful thing you can do is give your members a home. A defined, singular place they can go.
This clarity is a large reason why users will transcend your free trial or the initial experience – your community is a place that fits into their understanding of what they need, want and/or use.
Let's get to work!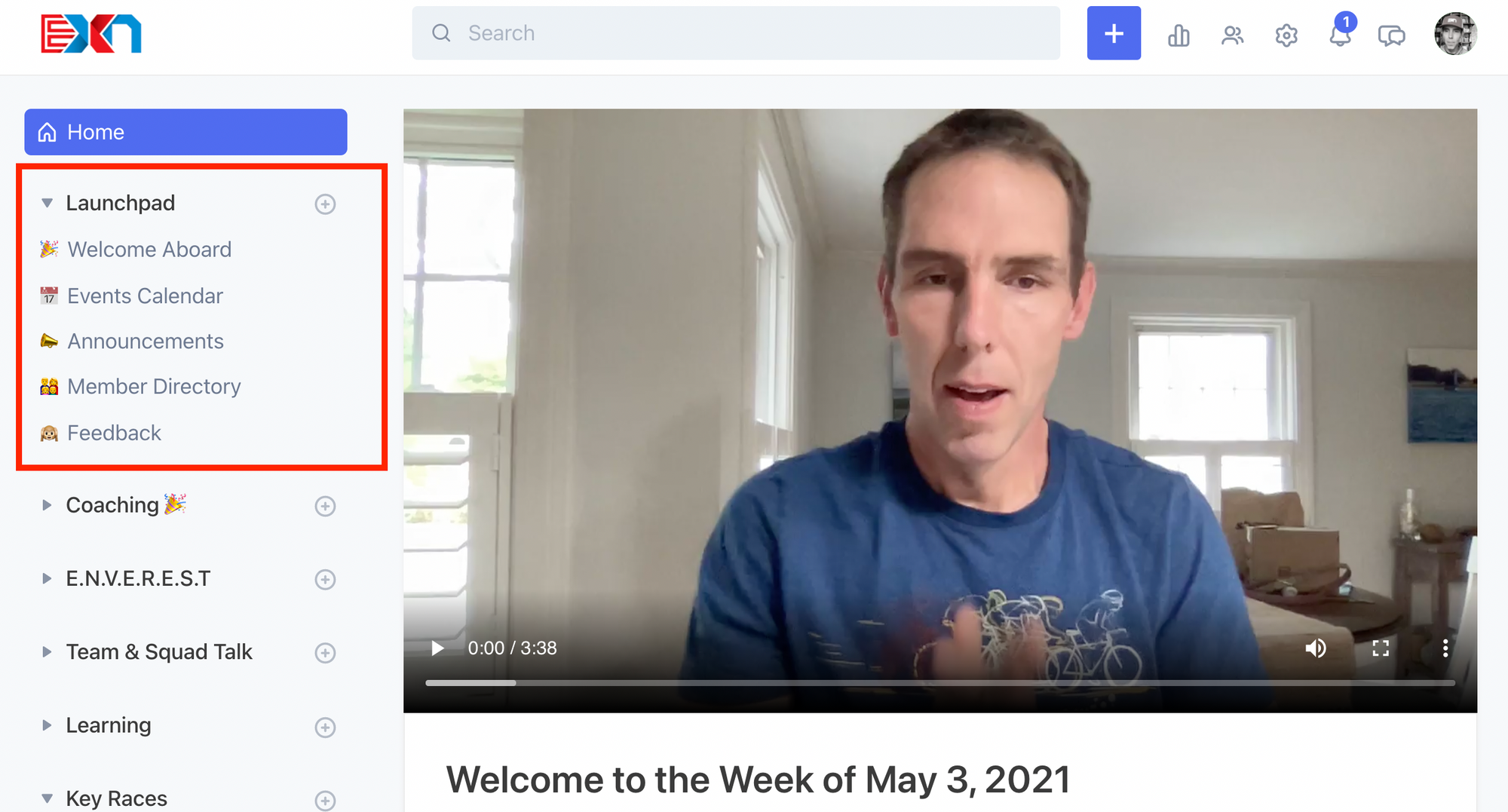 Welcome Space for All Members
Whatever you call it, an organized visual space for your members will make the process of transitioning to your community – and returning to it daily – much easier. It will also be easier for existing members to refresh their knowledge and to refer new members towards.
In the image above; you can see the the Home space where all members go at login is a weekly video update for all members.  I have committed to a weekly update so anyone can "catch up" with current events and fit right in.
The message here is both informational and strategic – you don't have to see / read / experience all that happens inside our community to remain up-to-date. All you have to do is check in when you login and get started each week.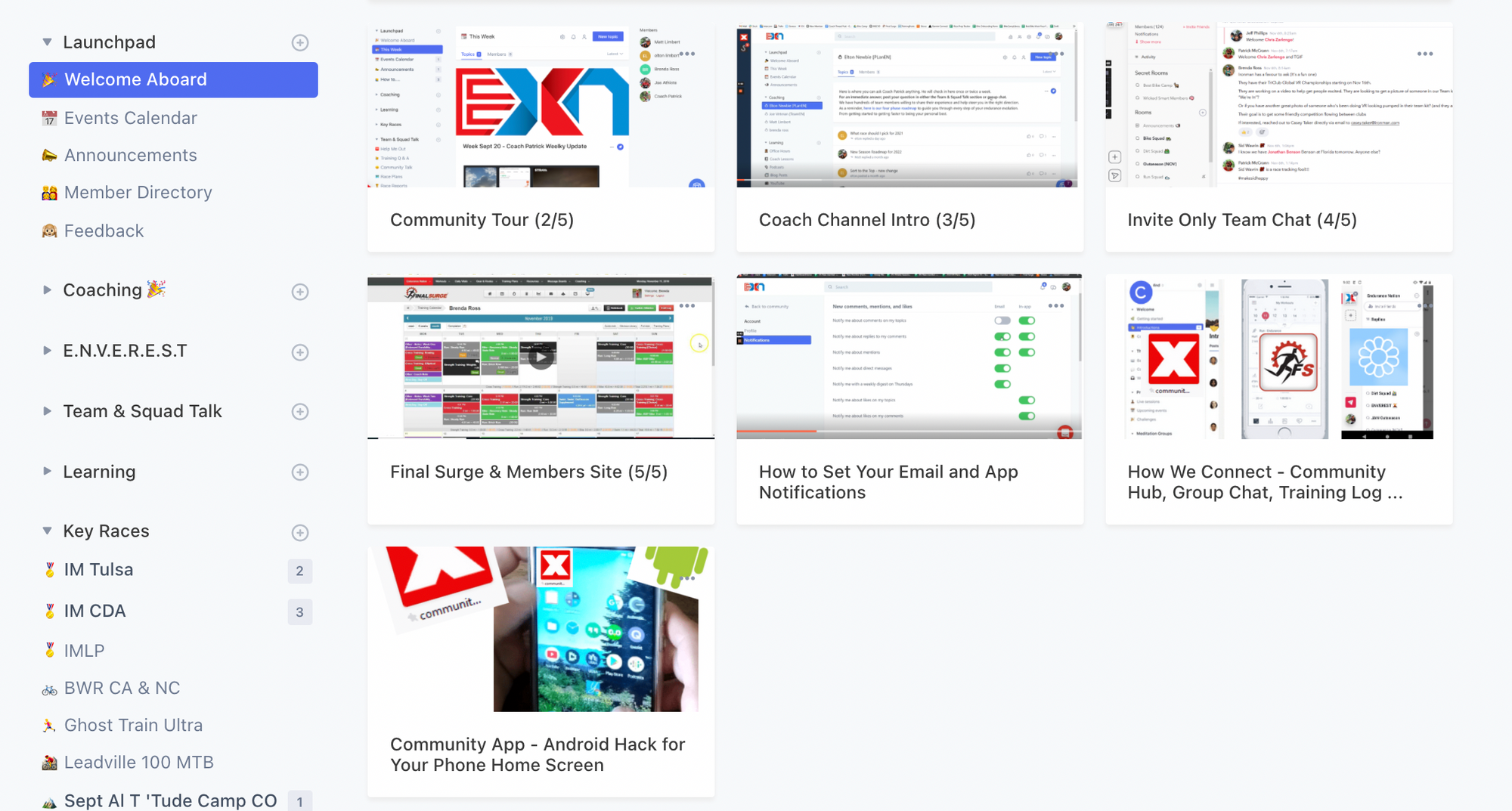 Connecting with Your Newest Members
The "Launchpad" area  in the top of the sidebar navigation for our community is a bit more specific. The intent here is to not only greet new users, but to give them a glimpse of the other parts of the community that are available to them. The message is clear – (1) you belong and (2) you are not alone.
Step One: Greet new members at the door to make them feel welcome. ‌‌Step Two: Show them what's possible.
We optimize this space visually with the Card View, numbering the cards and preventing members from adding new content.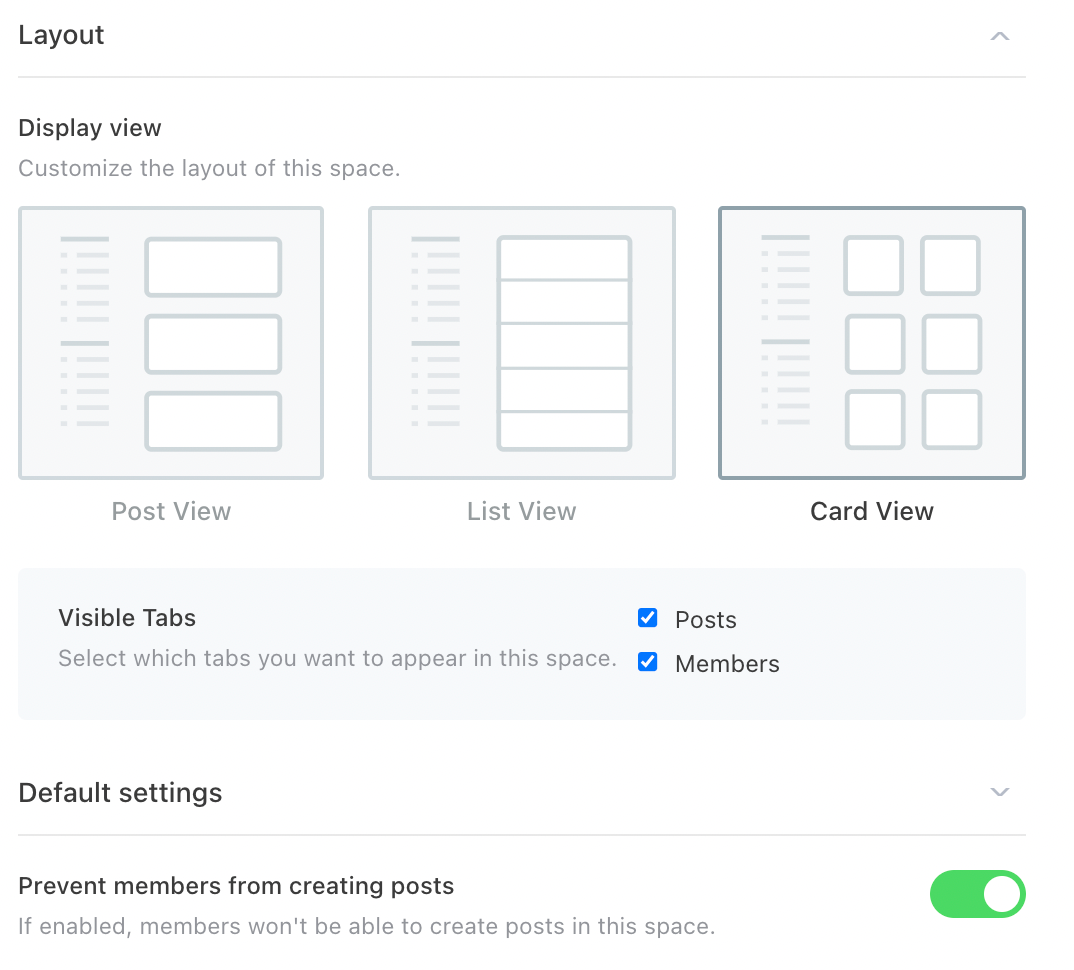 You can set this up in the Onboarding section of your Circle settings. Yes, there are lots of great pieces of software that exist to deliver slick onboarding experiences, but remember we are (1) reaching all new members and (2) simplicity rules.
The Team behind Circle have intentionally built this into their core functionality, making it easier for any Creator to optimize the start.
Even better, you can direct new members to this space with an automated pop up message that you can customize. Eliminate all confusion by pointing members directly to where you want them to start when they start. Super easy!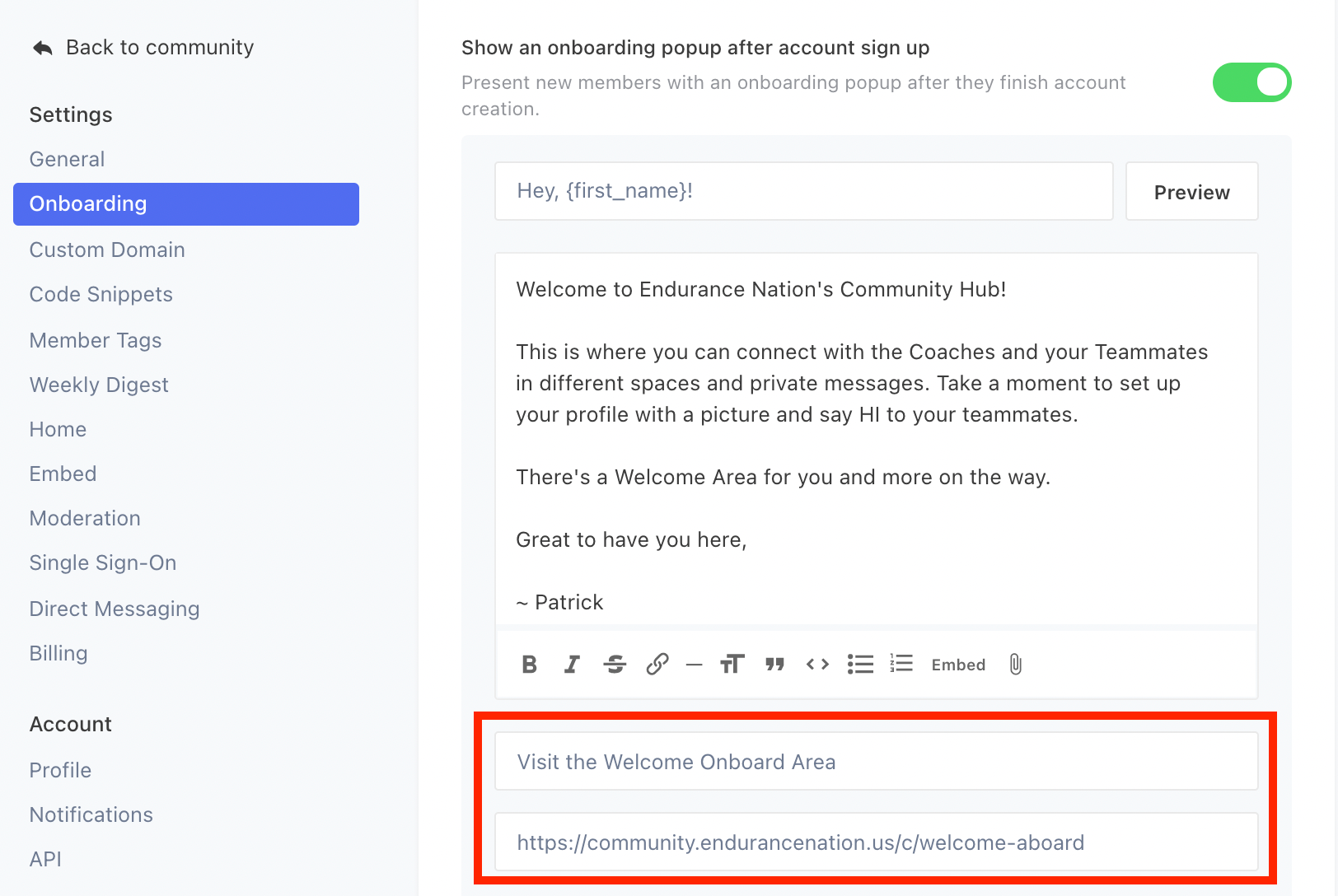 Why Video Messages?
Video is a very powerful tool. You are delivering a message on multiple levels all at once:
You are showing the new users that real people are here, inside this space.
You are giving a voice to the experience; the voice they'll hear when they read your words and interact with you digitally in the future.
You are setting the tone with your personality and demeanor.
And much more.
At the same time, video can be intimidating. To make things easier, here are my power user tips.
Always greet your users with a smile and talk directly to them. For example, remember that "you" is better than "you guys" because they are likely alone watching you.
Create talking points in a document and print them out so you can refer as you go along (I tape mine next to my lap top screen).
Use Zoom to record as you are likely very familiar with it...and you can set a virtual background, share your screen, etc.
Edit the final video by just cutting out the beginning and end segments. Perfection is the enemy of the good.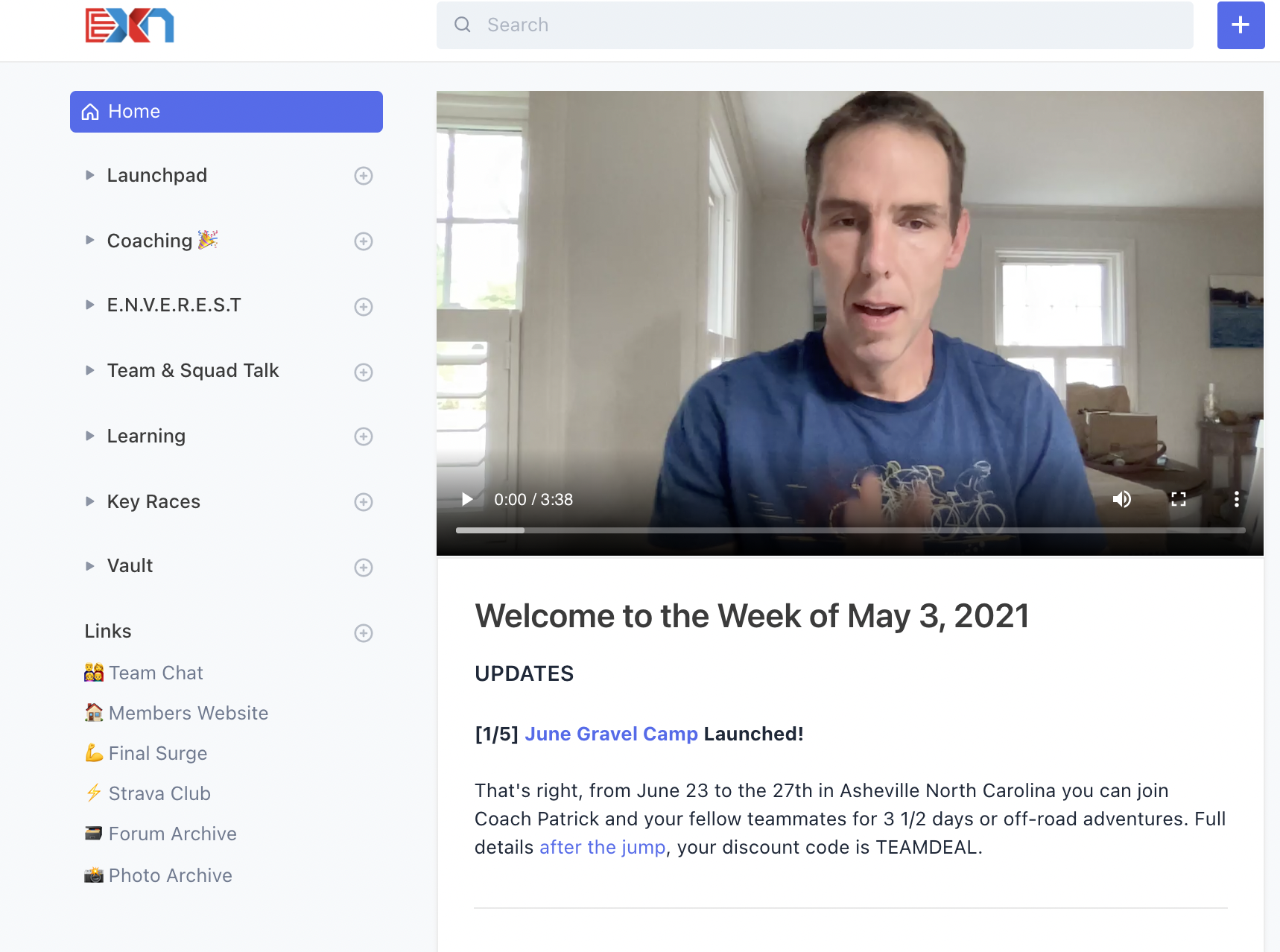 What Should You Include?
This really depends on your specific community. Members are coming here to solve a specific thing, so that should definitely be a part of the experience.
If your promise is to help users organize their offices, a video on getting started with the organization process should definitely go here. Something like "How to introduce your workspace to the community" would be perfect.
At the same time, having part of your onboarding flow dedicated to expectations is also important. Many of your members have not been in an online community before like the one that you have created. How does it work? When do we meet? What are the rules of engagement?
Finally, you absolutely want to include clear means through which they can get support. There's nothing worse for a new member than simply not knowing how to ask for help.
Community Greeting Area
Another important step is making sure that your existing members know there's a new member in the community. Hearing from you, the founder or leader is important. But you can do better.
Creating for your community members to embrace the newest additions is foundational. This helps you transcend that one-to-one experience and begin to demonstrate the power of your community.
We use Zapier to make this happen, creating a new post that welcomes a new member with some of their basic details, creating a runway for existing members to make that instant connection. You can access that Zap here:
Welcome Message to the User [Automated via Zapier]
https://zapier.com/shared/572ef7f307bc4a4a41542a2c89f74e740a93f1c5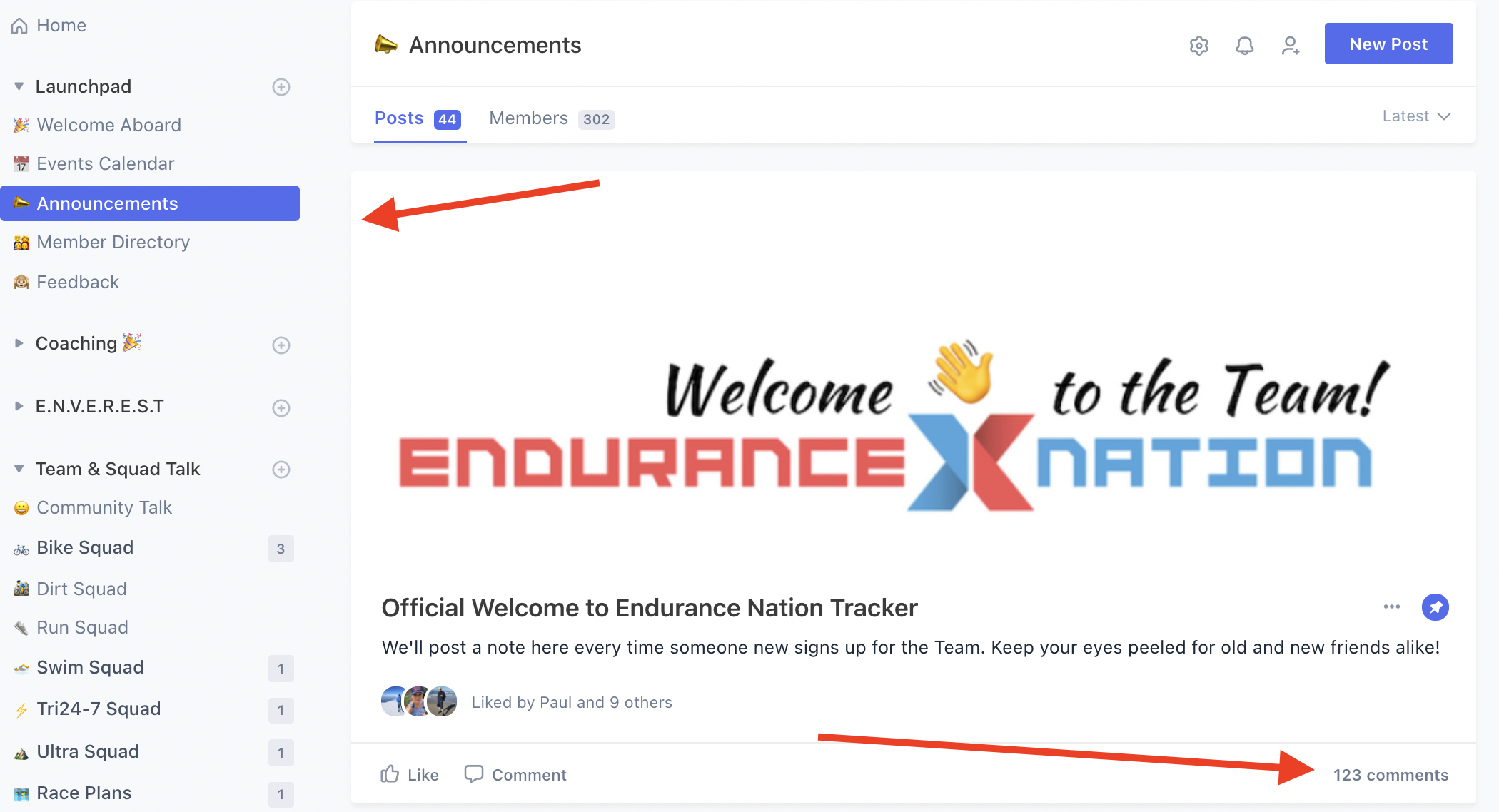 Clear Spaces for Engagement
Beyond onboarding, the structure of your space is really important. Just because you can create infinite spaces doesn't mean that you should.
It's important to have that "eye of the beginner" in mind as you're deciding on what is and is not included in the navigation.
These are new folks...and despite that they should still be able to figure out where to go on their own.
You know that feeling at a party where you can't find basic stuff like food, drinks or a bathroom? We're all a little anxious until we can find a space to settle in...and that's what your newest members are looking for.
Once again, Circle has your back with an intuitive navigation experience. The user can click to expand or close specific areas based on their interests.
Modify this area carefully, and check back often. As you add new resources and evolve, you'll want to make sure the navigation reflects the most current state of your community.
Bonus 1: Onboarding Cohorts vs Individuals
It might be better for you to optimize your community to onboarding groups of people at a time instead of individuals.
This depends on the structure of what your building, but if you're using a course or cohort-based model then groups could work better. Not only do you get a chance to communicate with people all at once, but you're also showing them they aren't alone.
This has the double benefit of checking off your administrative goals and reinforcing the community. Bonus that you can "time block" this and have a defined time and place when you complete this activity.
Bonus 2: The Proactive vs Passive Welcome
This may not be a realistic given the scope and size of your community or the distribution of your members, but finding a unique way to make personal contact as soon as possible can be a game-changing experience for you and your new member.
In addition to the automated messages that you see above in the Welcome Area, I do go one step further. I use Zapier to send a text notification to my phone with a new user's name and phone number.
I always set aside time in my day to call these new members to say HI. If they don't answer, it's a simple voicemail to let them know that I'll see them online.
If they do pick up, it's a great 90-second opportunity to just make that initial connection.