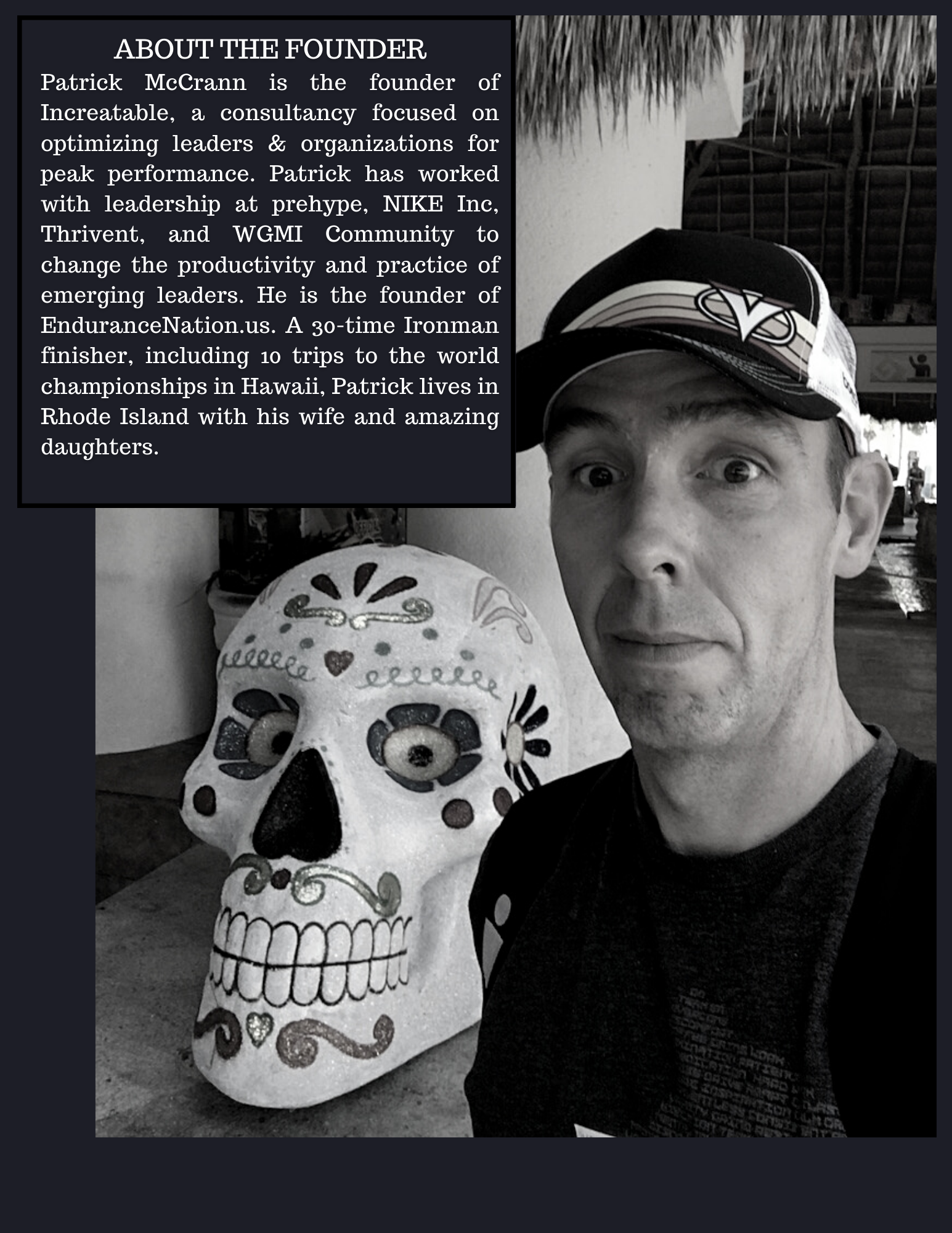 👋 Thanks for stopping by! My focus is on optimizing leaders & organizations for peak performance. Curator of the #endurancemindset.
Follow me on Twitter for the daily stream of consciousness or subscribe for updates, intermittently delivered.
My focus is on education, specifically teaching and learning to scale. The future is here, it's just not evenly distributed.
Maybe your workflow needs a rethink. Or you need to get unstuck. Perhaps your community needs a reboot. Whatever it is, the time is NOW.
Looking for Details?
Want to Connect?
You can message me on Twitter.
Looking forward to watching you grow.
~ Patrick